Dental fillings don't have to change the way your teeth look. Tooth-colored fillings, a common cosmetic dentistry treatment, offer a more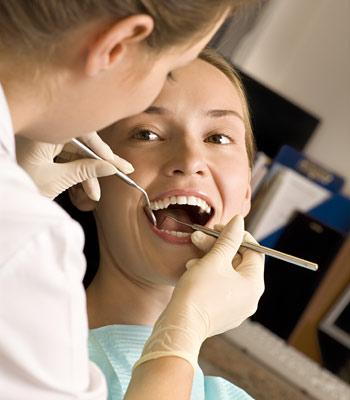 natural appearance. Port Orchard, WA, dentists Drs. Tracy Sullivan, Kevin Yoder and Peter Grieser discuss several advantages of tooth-colored fillings.
No clashing colors
Silver amalgam fillings may have offered an effective way to restore teeth damaged by cavities in the past, but they were never attractive. Every time you spoke or laughed, your dental work was visible. Tooth-colored fillings are made of composite resin, a flexible material that's tinted to match the shade of your teeth.
Because silver is a dark color, your filled tooth may look slightly discolored if you have a large filling. Silver amalgam fillings can actually change the color of your tooth enamel if they begin to leak years after you receive them. These disturbing changes aren't an issue when your teeth are filled with composite resin.
Reduced risk of cracks or breaks
Removing the decayed part of your tooth weakens it to some degree, depending on the size of your cavity. Although some weakening is unavoidable no matter what filling method is used, silver amalgam fillings increase the chance that your tooth will crack or break some day. Every time you eat or drink a hot or cold food or beverage, the metals in your filling expand and contract. Eventually, the tooth may become so stressed that it breaks or cracks.
Tooth-colored fillings don't react to temperature extremes. No matter what you eat or drink, they never change. Composite resin doesn't just fill the space in your tooth, but actually bonds to the surface of your tooth, strengthening it.
Because tooth-colored fillings require the removal of only a small amount of healthy tooth structure, they help protect the structural integrity of your teeth. The smaller the area removed, the stronger your teeth will be.
Are you worried that you may have a cavity? Port Orchard, WA, dentists Drs. Tracy Sullivan, Kevin Yoder and Peter Grieser offer tooth-colored fillings and a range of cosmetic dentistry services. Call them at (360) 895-4321 to schedule your appointment in Port Orchard, WA.