Sugar is frowned upon by nutritionists and medical practitioners for various reasons—it can have a negative effect on the metabolism,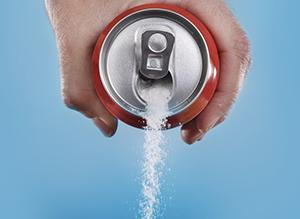 circulation and causes weight gain. But what exactly makes sugar so bad for your teeth? Learn more about why you should watch out for sugar if you want to maintain a healthy smile. Also learn why it's important to stay in touch with your Port Orchard, WA family dentist—especially if you have an affinity for sugary treats.
About Sugar
Sugar is not considered a necessary part of a healthy diet, but it is a source of energy and people like it for its sweet taste. It's most commonly found in soft drinks, candy and baked goods. While some sweet substances come from natural sources like fruits, white sugar, high fructose corn syrup and similar products are processed and don't have nutritional value. Sugar is also very addictive—the U.S. Department of Agriculture estimates that Americans consume about 156 pounds of added sugar in their diets per year.
Why Sugar Is Bad for Your Teeth
Bacteria feeds on the sugar that is left on the surfaces around your teeth after you eat or drink something. The sugar in food and beverages fuels the formation of plaque and tartar that can lead to tooth decay. Nearly half of adult Americans have some form of gum disease and 27 percent have tooth decay according to the Center for Disease Control and Prevention.
Better Choices
If you have to have something sweet, some sugar substitutes may be gentler on the teeth. Eat more fruit, like apples and pears when you have a craving. Try to reduce or limit your consumption of sugar each day. Most importantly, make regular visits to your Port Orchard family dentist for cleanings and to check for cavities.
Less Sugar, Healthier Teeth 
The very best choice is to eliminate sugar from your diet, but if you do enjoy it, take extra precautions to protect, clean and care for your teeth. Call (360) 895-4321 today to schedule a checkup with a Port Orchard, WA family dentist at Family Dental Associates.